Here at Colby Chrysler, we recognize that farmers are the backbone of America. Farming is more than an occupation - it's a way of life. It's our duty and privilege to provide our local farmers with VIP service, the latest offers and incentives, and the tools they need to get the job done.
Ram's Agriculture Package offers a number of bonuses and discounts from our agriculture industry partners and creates the industry's only ROATI (Return On Agriculture Truck Investment). Our goal is to help you save on operating costs for your farm or ranch and do our part to secure the future of agriculture. We are partnered with AgDirect, Reinke, and Gallagher, as well as several other industry organizations. See some of these package offerings below.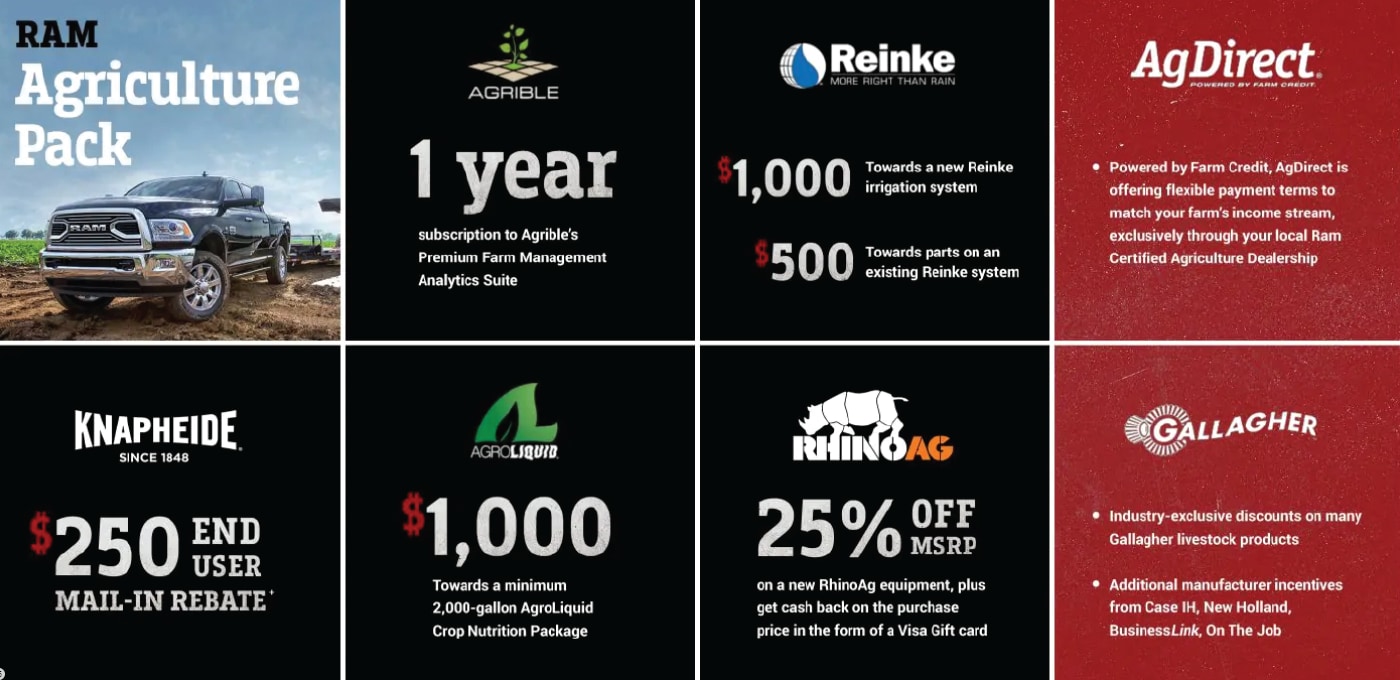 If you're looking for the best agricultural track Ram has to offer, look no further than the Ram Harvest, available in 1500, 2500, and 3500 models. Featuring on/off road tires, side and bumper steps, and the power you need to haul even your heaviest equipment, the Harvest is built with farmers like you in mind. Ask us today about your next Harvest vehicle.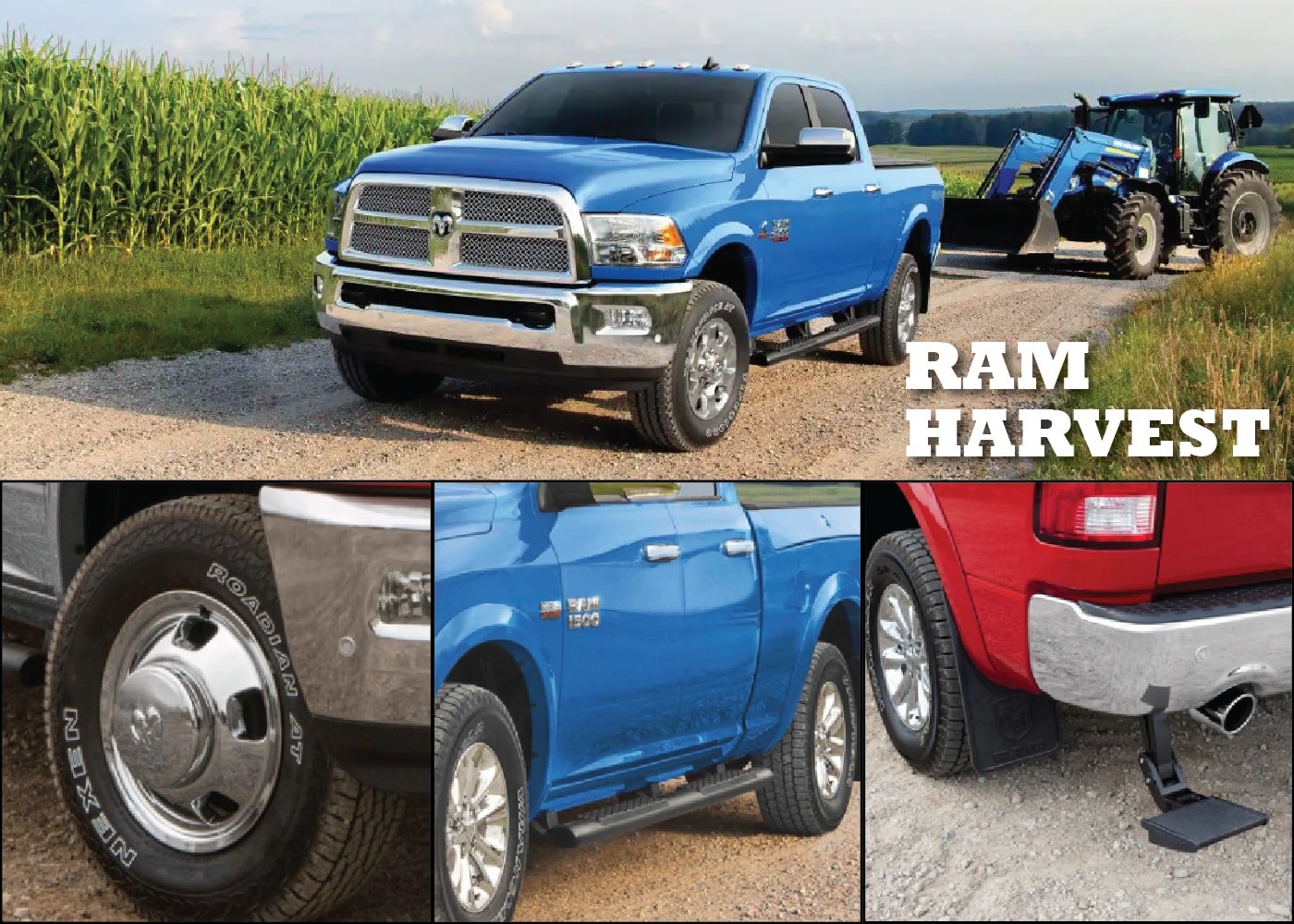 Not sure which model to get? Speak with our knowledgeable sales staff and we can help you assess your needs and pick the perfect truck for your farm or ranch! Use the form on this page to contact us or give us a call to start your search for your next Ram truck. We can't wait to welcome you to the Ram Agriculture family!