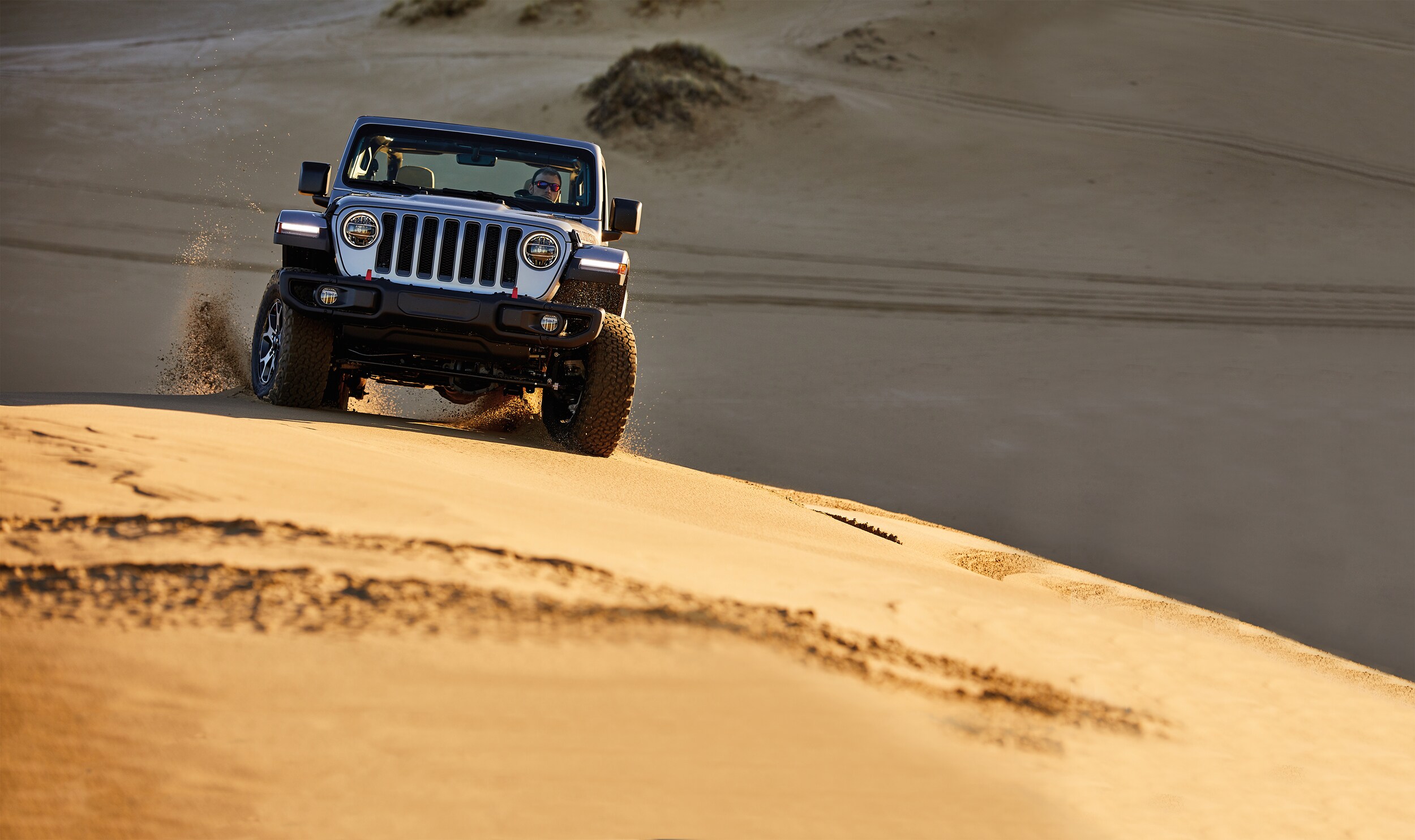 ?
When you want the ultimate summer vehicle, there is no better option than the Jeep Wrangler.
This Jeep SUV is specifically designed to take your further and bring you a thrilling experience not offered from any other off-road SUV. From taking the top off to all four doors and blasting your favorite toons through Abbotsford, the Jeep Wrangler will keep you smiling through the sunshine. Let's take a look at some of the fun activities you can enjoy this summer in your new Jeep Wrangler from Colby Chrysler Inc.
What You Can Do with a Jeep in Medford
Drive with the Top Down
The Jeep Wrangler lets you experience the best of open-air driving. Take the soft or hard top off and remove the doors, and you are ready for your next adventure in Marshfield. You'll feel closer to the elements than ever before, and you'll look good doing it.
Load Up with Gear
Not only does the Jeep Wrangler let you feel the open air, but it has the space for you and your adventure buddies to load up with your favorite camping gear for long weekends near Owen, MI. You can put the grill in the back and even string lights along the top structure bars! The Wrangler makes adventure easy to take anywhere.
Off-Road
Jeep makes some of the most capable off-road-ready vehicles on the market and with the Wrangler SUV's 4X4 system and advanced suspension design, you'll cruise over tough terrain with ease.
Hitch-Up
Take the boat up to the lake and hitch it up to the back of your Wrangler. The Wrangler lets you haul everything you need to enjoy the best that a Colby, WI summer day has to offer.
Road Trip
With its robust engine and efficiency, you can take you and your friends on that next long road trip and even look forward to the drive! The Jeep Wrangler is up for the challenge no matter the destination.