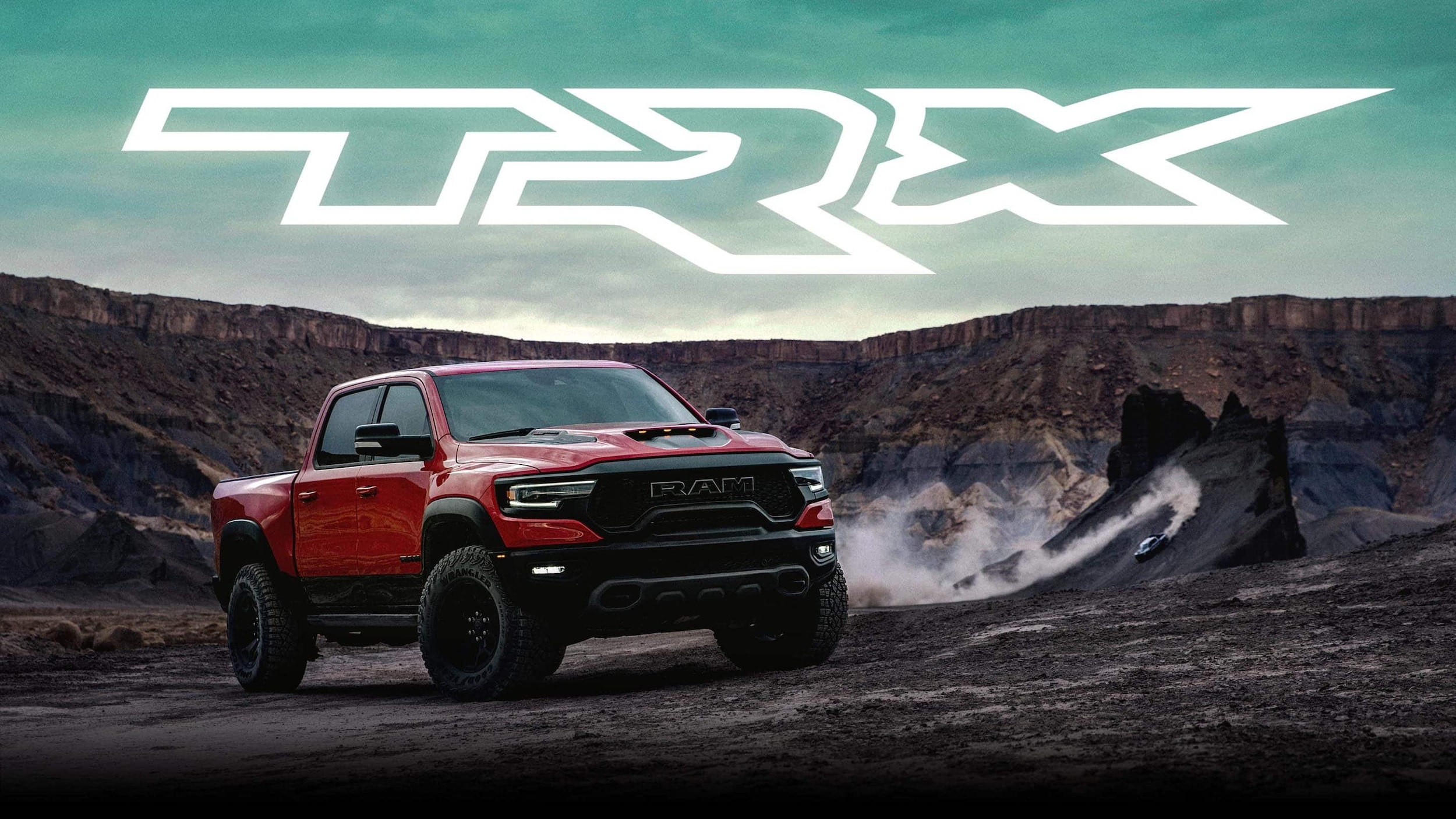 THE POWER HAS SHIFTED
The 2021 Ram 1500 TRX is here, redefining the boundaries of what a pickup truck can be. Yes, TRX is the most powerful production street-legal half-ton pickup ever produced(1). But why on earth would you only drive it on the street?
702

horsepower

650

lb-ft of torque

4.5 sec

0-60 mph time
SUPERCHARGED 6.2L HEMI® V8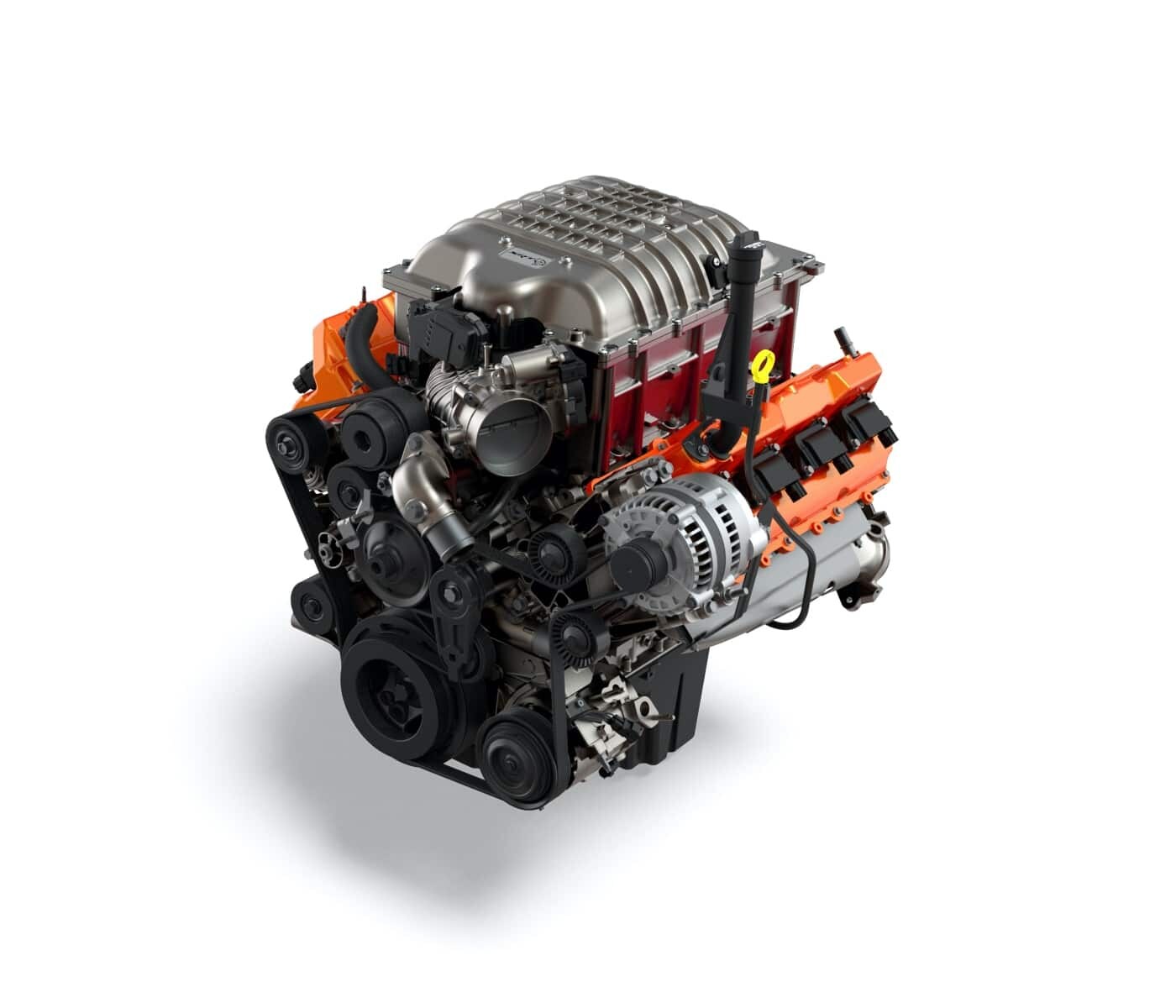 When your engine boasts Best-in-Class horsepower and torque(2), you don't need any artificial noise enhancements to create an authentic sound.

The twin-screw supercharger provides near instantaneous torque, has a maximum speed of 14,600 rpm and can regulate boost pressure up to an astounding 11.0 psi.

The high-performance air induction system filters four times as much dirt and debris than the Ford Raptor, all while consuming up to 32.9 liters of air per minute.

A robust cast-iron block restrains a forged-steel crankshaft with induction-hardened bearings, all engineered to withstand firing pressures of 1,595 psi-the equivalent of 20,000 pounds of force.
11.8"

ground clearance

13"

front suspension travel

14"

rear suspension travel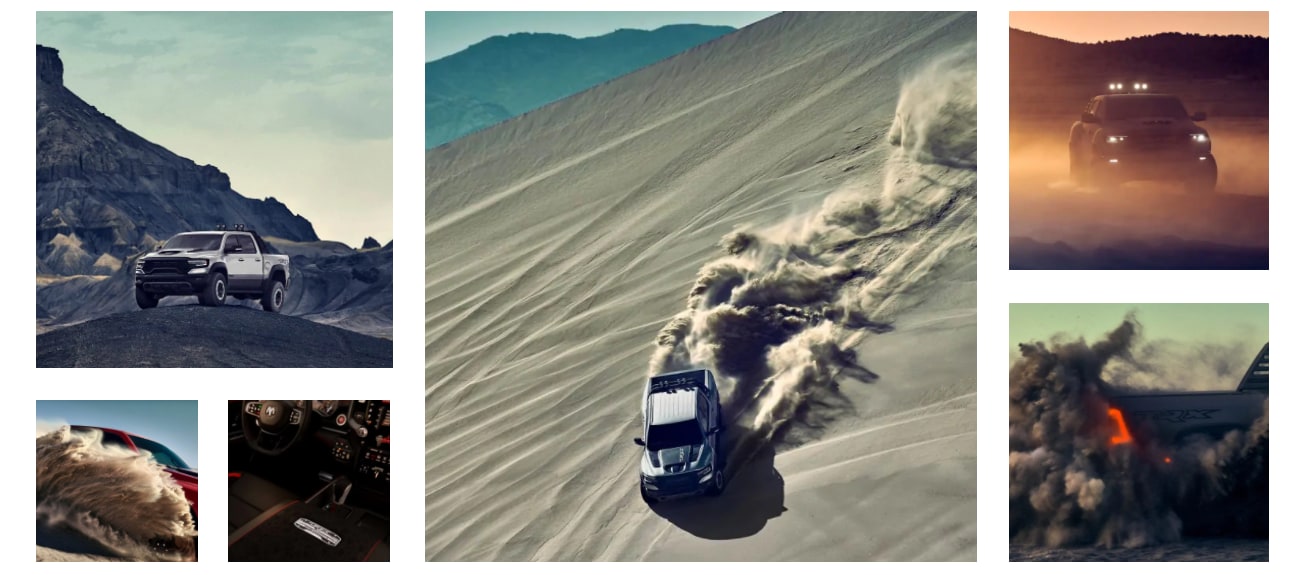 DYNAMIC DRIVE MODES 
From an exclusive switch bank, TRX adapts at your command with nine performance-tuned drive modes for on- and off-road excursions.

Sport Mode - Quicker shift times(3), a tightened suspension, a 30/70 torque split and sport-tuned stability control empower TRX with the optimal performance-truck setup on paved surfaces.

Snow Mode - Why allow weather to limit your performance? TRX employs an initial 45/55 torque split and manages engine horsepower for optimal launch performance on snow and ice.

Custom Mode - TRX awaits your command. Create a tailored driving experience by dialing in your preferred steering feel, torque split, suspension firmness and more.

Mud/Sand Mode - In deep sand and mud conditions, TRX uses a 45/55 initial torque split and calibrates both throttle management and torque distribution to mitigate wheel slip and improve traction.

Rock Mode - With boulders in your sights, TRX shifts to an extra low gear ratio and uses a 50/50 torque split. Plus, a Selec-Speed® Control holds a set velocity for a controlled decent.

Restricted to just 702 vehicles, the TRX Launch Edition represents the most exclusive version of the ultimate performance truck.
Anvil Paint - This otherworldly paint hue is only found on the TRX Launch Edition, perfectly representing the nature of the package.
Special Badge - A customized badge, engraved with your truck's VIN and key technical details, adorns the performance-inspired center console.
Ready to Go - In addition to the Level 2 Equipment Package, the TRX Launch Edition adds premium standalone options, like beadlock-capable wheels, TRX exterior graphics, and both the TRX Red Interior Accents and Carbon Fiber Packages.
Don't Miss Out! Contact Us Today!
For more information and specifications visit RamTrucks.com